RECOV-7: Recovery Aid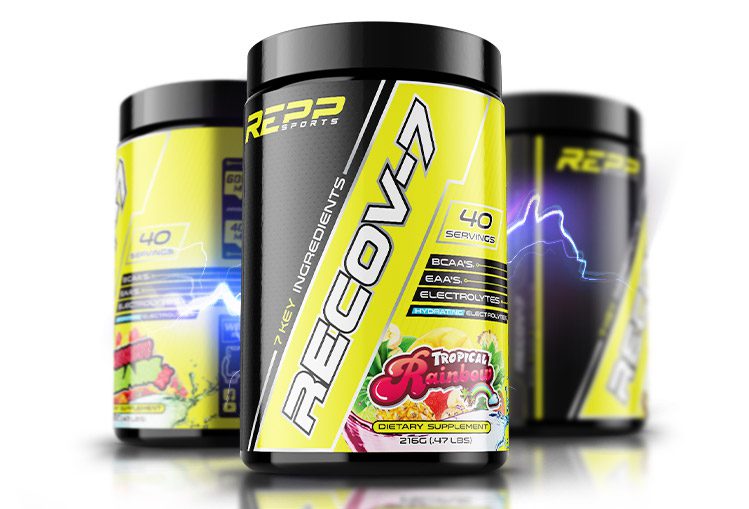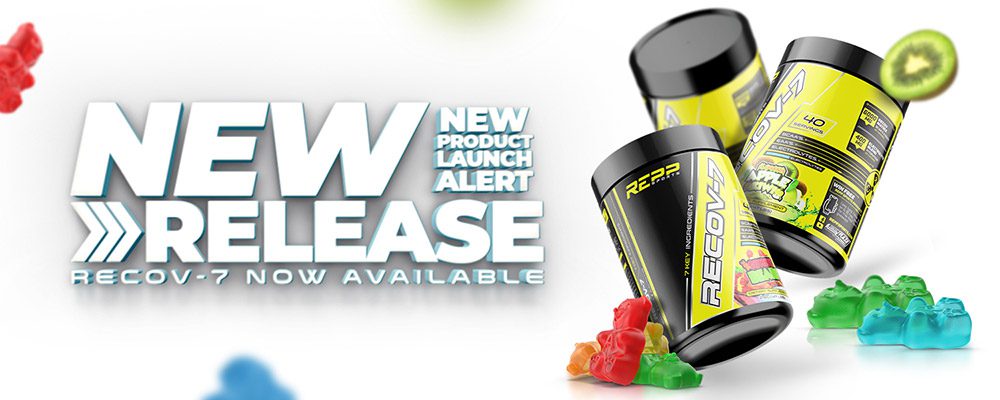 The New Standard
RECOV-7 is a revolutionary complete recovery product featuring 7 key elements shown to aid in recovery, hydration, and focus. We start with the BCAA/EAA matrix.
The RECOV-7 BCAA/EAA matrix contains all 9 essential amino acids to feed your muscles these essential nutrients intra and post workout.
Most BCAA products contain just 3 amino acids (Leucine, Isoleucine, Valine), but leave out the other 6 amino acids that your body does not naturally produce, and that play a crucial role in the muscle recovery process. We didn't want to cut any corners, and wanted a product that produced the ideal nutritional environment for results, so Recov-7 includes all 9 Essential Amino Acids (EAAs) to ensure peak recovery and performance.
But we don't just stop there…

BCAAs

RECOVER

EAAs
Hydration is Key
Without proper hydration any recovery or performance efforts are simply less effective.
In Recov-7 we've added an Electrolyte blend that is filled with 400mg of hydrating electrolytes that have been proven to help your body rehydrate at a faster rate and keep your hydration levels balanced during long workouts or just throughout the day.
Coconut Water Powder is also added to reinforce the electrolyte blend. Coconut water has been noted as a natural source of electrolytes like magnesium. A pubmed study found that coconut water supported hydration better than water alone, and was equal to high electrolyte (and high sugar) sports drinks.
While most companies would stop there and call it a day, we knew there was plenty more we could do to create the BEST recovery product possible…
Optimize Performance
We also included Glutamine to help support protein synthesis through healthy nitrogen balance.
Taurine to reduce fatigue and give you a boost in stamina and endurance.
And finally Choline Bitartrate and Tyrosine to give you that extra focus in the gym. It's easy to get distracted by the person next to your or thinking about what happened earlier in the day. These two brain-boosting nootropics will help keep you focused and dialed in.
Mix one scoop of Recov-7 with water or your drink of choice for optimal results. If you're a gym warrior and need max recovery, hydration, and focus, then go all in with 2 scoops.
Recov-7 is for both men or women who are looking for muscle recovery, hydration and focus.